Anodized 
Anodizing material is an electrochemical process where the Surface of the aluminium is modified creating a very hard transparent layer.
This process together with an electolytical coloration, produces a range of UV proof colors or organic colors. Thanks to the resistance to UV rays, we offer a better quality than other coatings, as powder coating.
We guarantee 100% the uniformity of the color in each production process. More than 40 years of experience and our reference projects, endorse our quality products.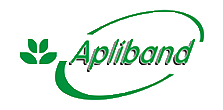 The color range of Anodized finish is: Natural (silver) E6 EV1, gold, champagne, bronze, inox. (similar to inox steel), black C31 to C35 and other finishes according to client´s requests.
We offer a range of anodized layers from 5 to 25my. We protect our products with PVC, B/W (from 50 to 100my/+Laser foil), guaranteeing more than 10 years durabiilty.
The advanced composition of the treatment permits to bend both coils and sheets at 0T.
The excellent flatness and unlimited range of colors, makes our anodized material one of the best in the market.
The sheets are Surface-treated, eliminating contact points and marks from clips maintaining the flatness of the material.
Excellent resistance to weather conditions and anti-corrosion performance. And guarantee of up to 10 years.
Unlimited range of colors.
The primary benefits of anodizing aluminum include:
Durability.
The finished product will enjoy a long lifespan and require little maintenance.
Stable color.
Anodizing dyes seep into the metal making them very stable. Anodized aluminum maintains its color in spite of exposure to UV rays.
Low maintenance.
Evidence of wear or abrasions from the finished process, installation, or from frequent handling and excessive cleaning are rare. Anodized aluminum is easily restored to its original luster with gentle cleaning.
Beauty.
Anodized aluminum maintains its metallic appearance but can easily accommodate color and gloss applications.
Value.
Finishing costs and maintenance costs are low, giving anodized products a better value in the long term.
ADVANTAGES OF ANODIZED PRODUCTS FROM ALUMINIOS ANDALUCIA
Excellent resistance to abrasive corrosion.
No contact points.
Excellent homogeneity of color and microns.
Possibility of final
product without marks of hanging clips.
Possibility of anodising special alloys, doors, perforated sheets, roofs etc.
100% recyclable.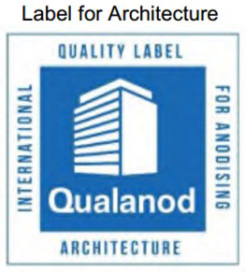 Facades, doors, window structures (for profiles) and finishes for general architecture (ventilation facades, sandwhich panels, structures etc.)
  Construction
  Decoration & Design
 Profiles & Doors
 Damero & Gofrado
PROCESSES AND CERTIFICATES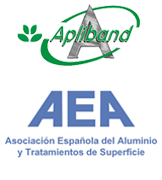 Respecting the environment
Without emission of solvents
100% recycling
Without chrome.
ALUMINIOS ANDALUCÍA
C/Fabero, 10
Pol. Ind. Cobo Calleja
28947, Fuenlabrada, España


  info@apliband.com